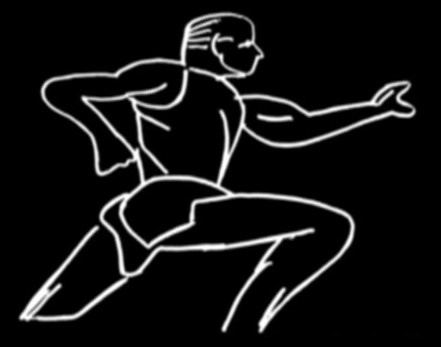 INSTRUCTIONS:

PLACE WEIGHT (15-65 POUNDS) ON TO SLED AND PLACE SAFETY CLIP BACK.

MARK OUT A SET DISTANCE (A TO B) 20-40 YRDS.

STEP INTO HARNESS(WAIST) AND MAKE SURE THERE IS  NO SLACK IN THE CHAIN. (DO NOT WANT A JERK PULL)

WHEN READY, SPRINT FROM POINT A TO B AND THEN SLOW DOWN TO TURN AROUND, SPRINT BACK TO A.

EXCHANGE IF YOU ARE WORKING WITH A PARTNER,  OTHER WISE TAKE A 3-5 SEC. BREATHER AND BEGIN AGAIN.

IF BELT IS SLIPPING OFF WHEN RUNNING, IT MEANS     YOUR MOVING TO SLOW.

RECOMMENDED WORKOUT TIME 30-45

BEST USED WITH TIME / DISTANCE TRIALS

SPEED SLED IS THE ONLY TRUE SPEED TRAINING  


SYSTEM.